N/A - "Easter Readings and Songs"

Sermon Recording: Download

Responses

Please login to view the response time audio.
J. Evan Kreider led a service of Easter Readings and Songs. Special music included:
Resurrection Sunday piano prelude (Ruth Enns)
Voices Together No. 353, "Now the green blade rises" (Catherine Cooper)
Bach, E Major Partita for solo violin (Rebecca Ruthven)
Paul Thiessen gave a tribute thanking J. Evan Kreider on the conclusion of just over a year (since March 22, 2020) of daily "Meditations While Sheltering In Place". The calligraphy card shown below was created by Laura Eriksson was presented to Evan with some tokens of the congregation's appreciation.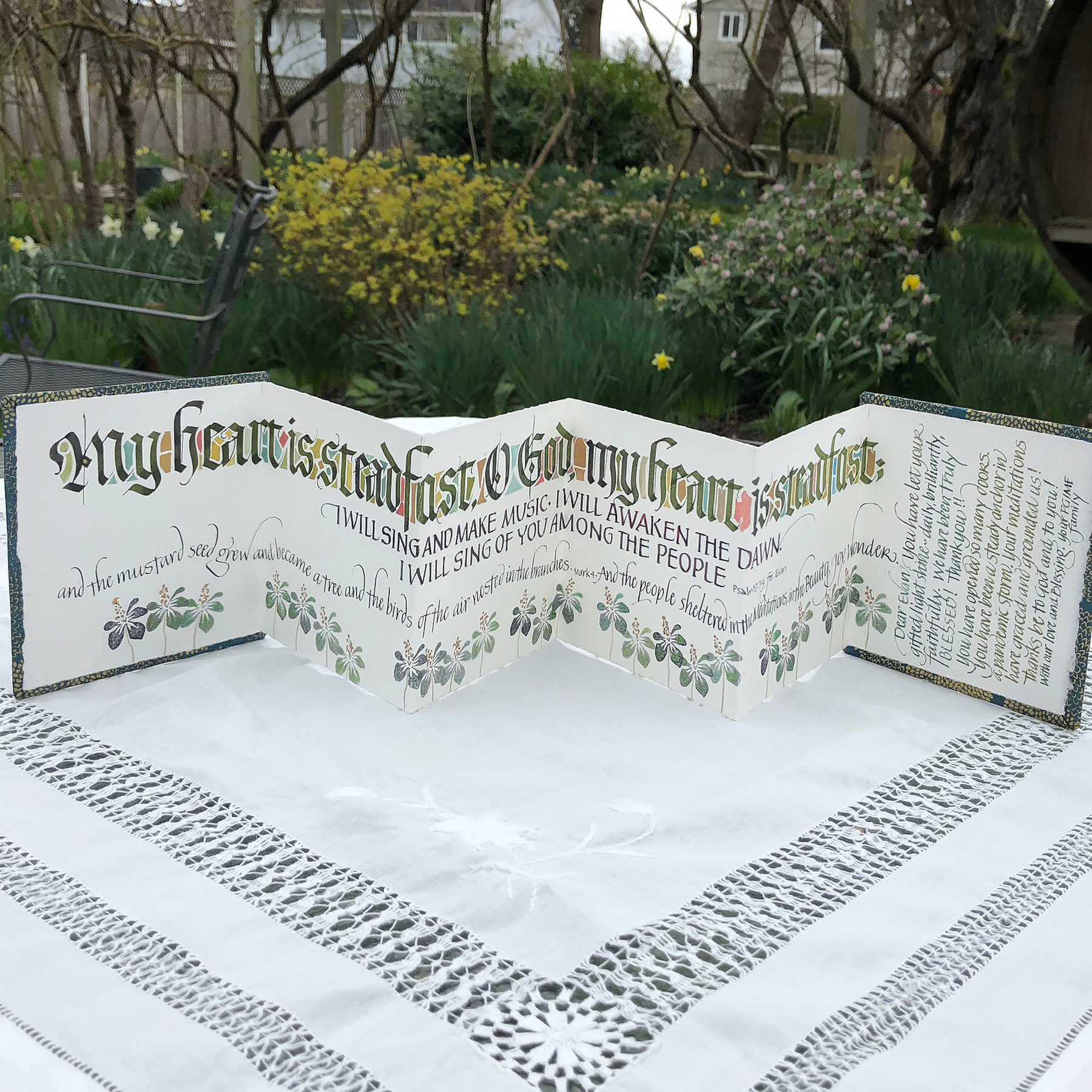 Passage: Colossians 3:1-4, 12-17; Psalm 118:15-24; Matthew 27:57-66; Matthew 28:1-10; John 20:11-18; Luke 24:13-35
Communion: No
Ecumenical or Event: Easter Sunday
Potluck Lunch: No
Congregational Meeting: No